Top Strategic Cooperation (Switzerland)
IMCI and Brainforce International have signed in December 2019 a strategic partnership. Brainforce is Swiss-based top European Interim Management Provider.

By this cooperation, IMCI is expected to extend by over 6500 people its services to the world market in all five continents.
On the other hand, IMCI will have access to top experts, for the future Due Diligence or project management activities.

Please check their website for more info: https://www.brainforce-ag.com/en/
London, 01.07.2019
We are delighted to announce that IMCI has become a preferred partner from a US/Swiss Investment Group and consequently direct syndicate fiduciary partner in the funding process.
With this structure we can offer 360-degree financial services, with particular focus on Project Financing and BG's solutions. The Swiss Structure to which we are directly linked, has placed project funding in the size of 1 Bio € per year. The mother house in the US has booked financial transactions in 2018 in the size of over 3 Trillion US $.
Project Financing:
This group has the necessary strength, power and experience for supporting our activities with maximum range of investments between 10 Mio € - up to 150 Mio€, as key target, however we are also flexible to discuss transactions bellow 10 Mio€ and over 150 Mio€ up to 5 Billion€.
The Program is a purely private (equity) placement form. The investment party, inclusive IMCI as fiduciary and independent director/advisor, is engaging in the project, putting all talent and forces into making it a success, sharing with you the risk and benefit of the project and partnership. The corner stone of the transaction is a JV Firm in Switzerland with preference or the UK alternatively, which will be owned by the client with a stake of 70%. Further there are no interest rate charges.
As following some key parameters:
Transaction costs: 2.0% initial transaction costs, but in minimum a. €385'000 for Projects of €/US$1-10 Mio. and  b.€550'000 for projects of €/US 11-25 Mio.. For project over €/US$ 25 Mio,, the lending party is charging 2%. Foundation Costs of the Swiss Corporation and  Swiss CHF 25'000. being converted as sub-loan to the JV Firm
Top focus on Deal Size Targets of  €10 M - € 150 M
Extended interest on Deal Size Targets €1M-10 M and €150 M - € 3 B
Materialization of the loan within 8 weeks, after signing of financial agreement and joint venture agreement
Equity Approach. A. you will receive 70% of the Joint Venture Firm, you will pledge the shares of your company to the Joint Venture Firm.  IMCI will receive 5% from the Joint Venture Firm, out of your stake.
Maturity up to 10 years
No interest rates and no contribution necessary
By maturity of the loan, exit of the investor. Means you will pay the investor out at market value
Yearly audit of the Joint Venture firm with a big four
Legal docs of engagement (IMCI engagement agreement, Investor Financial Service Agreement, Joint Venture Agreement, Share Pledge Agreement
Pre-Due Diligence by IMCI Group Intl. Ltd.
IMCI will be assigned as independent director in your company and the JV firm
For clients
Do you have particular need to grow your business, or do you search for debt financing or working capital? Please get in touch with the Financial Service Team at info@imci-group.com or in our form.
For Independent Cooperation Partners / Business Advisors
We are looking for additional independent business advisors with active business network and searching for reliable funding sources.
Further if you have strong and successful project and interim management experience, also in combination with Board of Director activity, we can offer you a very attractive cooperation. Kindly submit us your cv at info@imci-group.com or in our form.
GDPR handling at IMCI Group
IMCI Group has taken all necessary steps to comply to the new regulations, and make sure all clients, associates and third parties privacy information are safe and controlled by us.
At IMCI Group, we are committed to ensuring that all data is secure and remains so at all times, so that personal privacy is protected. To achieve this, we have put together IMCI Privacy Policy that clearly sets out how we collect and process your personal data, for what purposes we use personal data, the legal grounds of processing such data, how we keep data secure and third parties rights in relation to such data.
Please check our (GDPR) General Data Protection Regulation Policy in the following link: https://www.imci-group.com/contacts/terms.aspx
Partner and International Business Conference - Milan/Italy, 26.1.-27.1.2018
Over 30 people (Management, BOD, partners, associates, cooperation partners, special guests and clients have met in Milan for discussing business subjects, bench marks and subjects of leadership.
IMCI celebrates iTs 1998-2018 roots
The origins of IMCI starts with the activities of the founder in 1998 as interim manager. In 2004, IMC Integral Management Peña was founded in Berne, Switzerland.
In 2011, IMC became IMC International, starting a network structure with 16 colleagues, mostly interim managers and five business lines.
In 2013, the company has decided to focus on three business (Corporate Finance, Consultancy and Advisory / Coaching.
In 2017, the company started the 2020 vision in becoming a corporate finance conglomerate.
ALERT NEWS IMCI representatives - Project Financing, 2018
It seems that our success has attracted some individuals with dubious motives. It has come to our attention that there are some brokers and individual, pretending to act on behalf of IMCI Group, it appears they are signing contracts, presenting offers and then asking for financial payments. If identified, we will report them to Interpol and law enforcement in their countries of operation. This is criminal misrepresentation, and our legal department will pursue the matter to the full extent of the law wherever such individuals are found. We wish to inform that only the official Principals, Partners and the Senior Management are authorized to act on behalf of IMCI Group, all of whom are all visible on our website. Please double check if not sure.
Further to this only an investment director as well as a member of the senior Management Team is authorized to sign any engagement contract facilitating a financial solution. IMCI never asks money in advance, neither engages in any business, if we have not seen the client at their location of business and evaluated the project. Any business is documented and approved according our General Terms and Code of Conduct which all clients will received from commencement of interaction and signing of NCNDA.
If for some reason, you appear to have entered into any suspicious relationship with somebody pretending to be an official representative of IMCI, kindly send your full documented file to our legal department at legal@imci-group.com
Similar to many much bigger companies, we seem to have become a target, as the Internet and the virtual world, facilitates unlawful activities and defamations.
We will like to emphasize that clear procedures, transparency, actual personal visits, meetings between clients and IMCI partners and our history, offers a guarantee of serious and a reliable service. 
Project Finance in the value of over 200 Mio€ signed, December 2017
Partner Meeting - BOD Meeting - GA Assembly, July 2017 in Lisbon
Lisbon Meeting, 8 july 2017
Several countries and experiences shared a wonderful weekend meeting.
Foundation of IMCI Investments Services, March 2017
IMCI has created ist new company, which will focus mainly on project finance and corporate finance activities.
IMCI GROUP SHORTLISTED FOR NOMINATION AS BEST INTERNATIONAL M&A ADVISORY PARTNER – GLOBAL 2016
IMCI Group was shortlisted by Capital Finance International www.cfi.co as Global 2016 Best M&A Advisory Group.
We are honored for this and thanks the related readers and jury for their vote.

Awards criteria:
The CFI.co award selection panel is using a wide range of criteria to help it reach informed decisions regarding the awards, lending the critical eye of a collective 170 years of business journalism, corporate leadership and academia to the exhaustive information gathered by the award body's own research team. Some of the more important factors taken into consideration are as follows:
Shareholder value added
Financial performance
Cost effectiveness
Capabilities of team
Negotiation skills
Innovation
Corporate governance
Strengths of nominations
About CFI.co
CFI.co provides insight into some of the more complex areas of international finance and development issues both in print and online,  with a particular emphasis on identifying examples and drivers of economic convergence. By combining journalistic experience with reports from influential organisations, CFI.co delivers its 124,000 readers and subscribers a unique mix of views and opinions.
IMCI Global Summit London, November 2016
Over 20 partners and associates have celebrated the three days Global Summit which takes place every three years.
The BPL 2013-2017 was presented and discussed.
Further the Vision 2020 of new structure.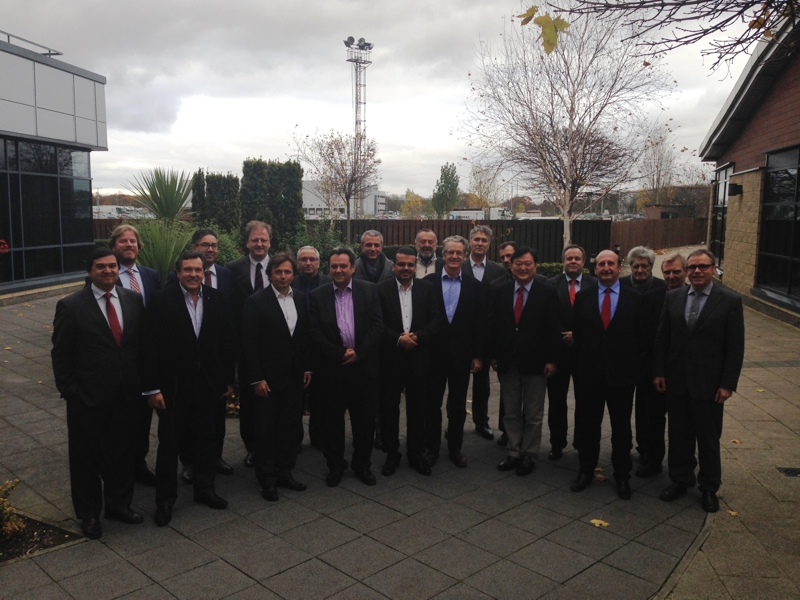 IMC International becomes IMCI Group International, 2016
We have decided to move our international division from Spain to London.
Further, the Group has created a shareholder structure around partners.